No one left behind!
The #OnNeLaissePersonneDerrière Collective (#NoOneLeftBehind) is calling for citizens' solidarity to support people who are homeless and in need of equipment.
The COVID-19 pandemic, which we are currently facing, continues to aggravate and increase pre-existing social inequalities, particularly affecting marginalized people. Living conditions for people living in the streets continue to deteriorate and we are concerned about the ever-increasing number of people in a situation of homelessness. As the temperature drops, we feel it is more urgent to act to meet the needs of people who will spend the winter outside.
Make a gesture
By contributing, citizens become alliesin demanding respect for fundamental rights, including the right to housing. It sends a strong message for tolerance of the camps and for refusal of police repression against marginalized people.
Here are 2 ways to contribute :
Monetary donations: the collective #OnNeLaissePersonneDerrière has launched its GoFundMe. The money raised will be used primarily to purchase camping equipment. All donations make a difference!
Equipment donations: Plein Milieu is now collecting material such as tents and sleeping bags in order to give it back to the homeless. We can welcome you Monday to Friday from 10 a.m. to 5 p.m. at 4677 St-Denis in the Plateau Mont-Royal. To contact us, call 514 524-3661 or write to us at info@pleinmilieu.qc.ca.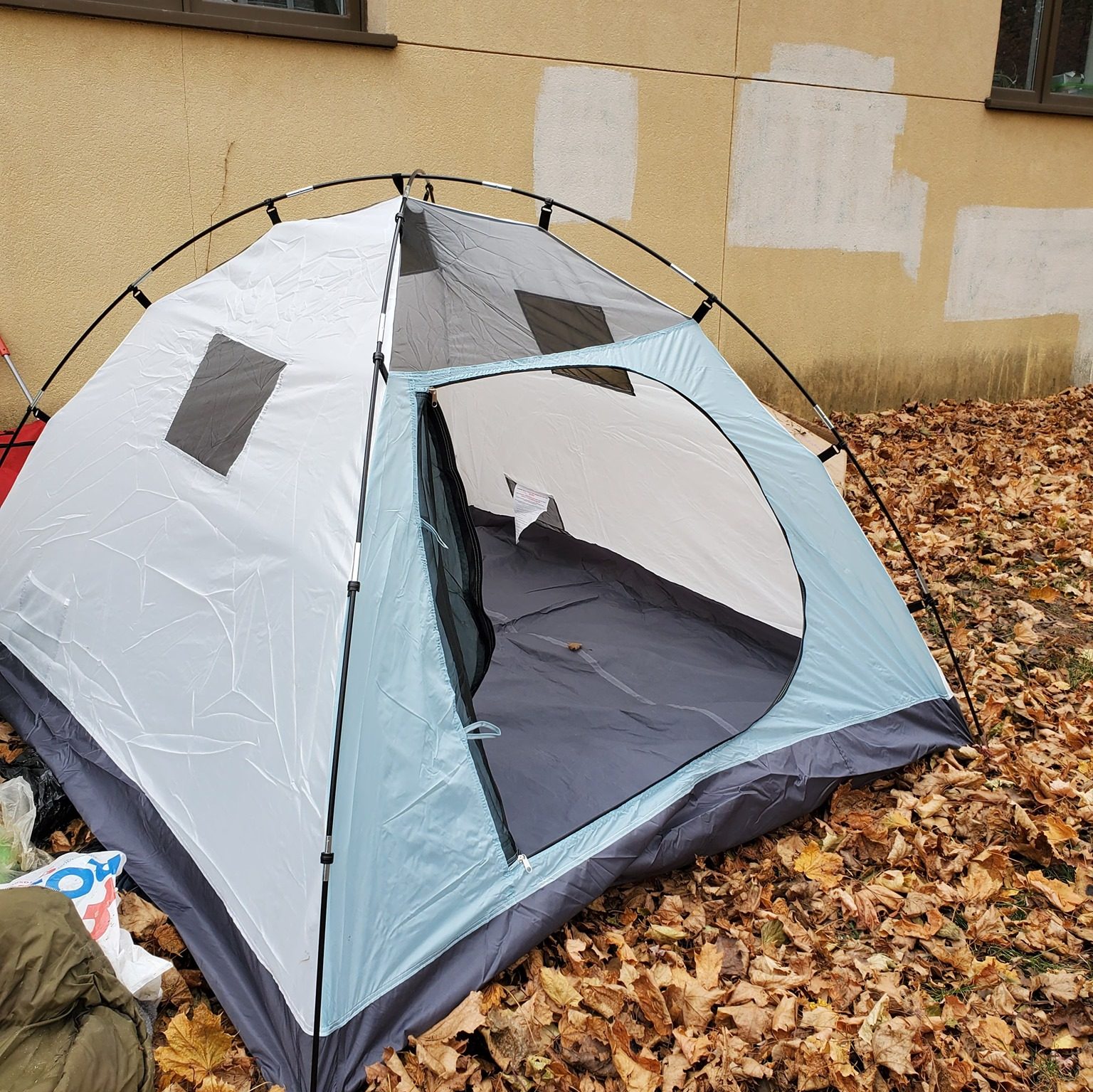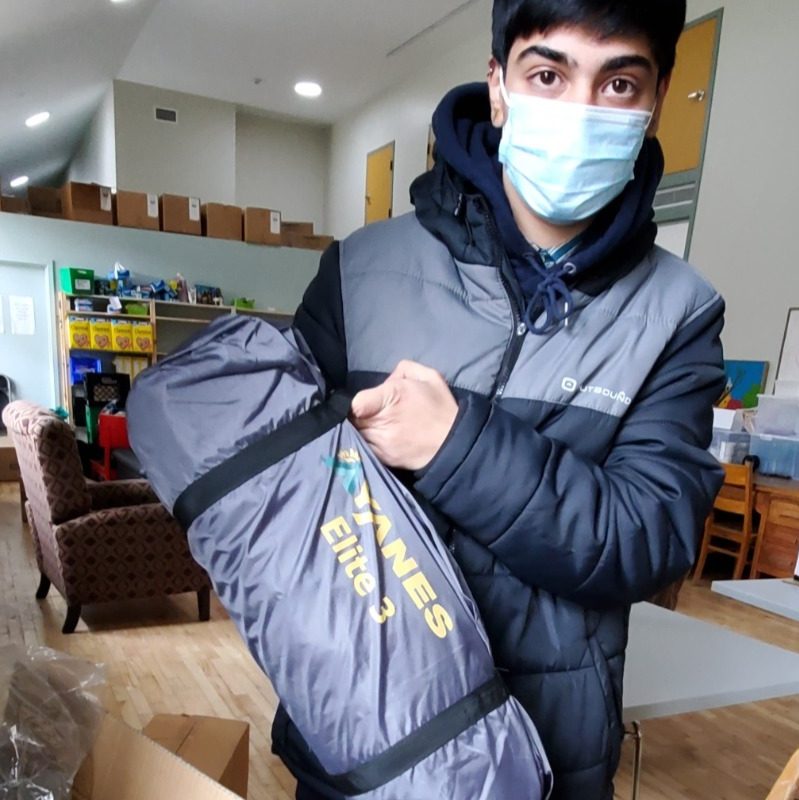 To learn more about the collective
Alerted by the extreme conditions faced by many people in a situation of homelessness, many organizations have chosen to join forces under the name of the Collectif #onnelaissepersonnederrière to support people pitching their tents in the city.
The organizations that are part of the collective :
To keep updated, follow #OnNeLaissePersonneDerrière on social media.
Photo by Adam Thomas on Unsplash et by #onnelaissepersonnederriere on Facebook